FREE 1- hour virtual event for those interested in learning Cyber Security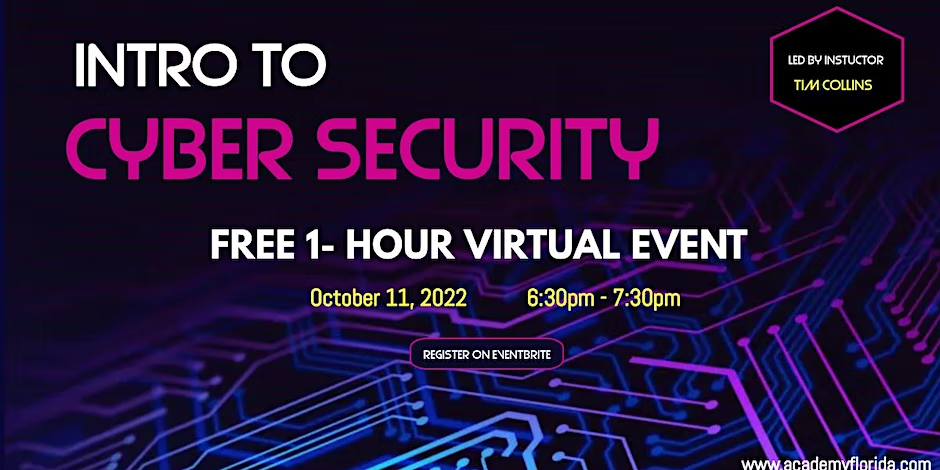 About this event
Interested in Cyber Security? New to the field? Looking to grow in the cyber security world? or just want to learn more about what cyber security is all about. This event is the perfect opportunity for you!
Reserve your spot to experience the field of Cyber Security, led by Fernando Uribe a certified instructor, with over 20 years of experience in IT and Cybersecurity. Fernando Uribe is our lead trainer at The Academy and has helped thousands of students get certified.
Don't wait and Register TODAY!
Cyber Security Program Description- 12 weeks
This program is comprised of content drawn from 4 courses that are well-regarded within the IT security field, namely the Certified Information System Security Professional (CISSP), EC-Council Certified Ethical Hacker (CEH), and CompTIA Security+. Over the span of two 6-week terms (first 6 weeks of CISSP and CEH, second 6 weeks of MCA Azure Administrator Associate, Microsoft Azure Fundamentals, and CompTIA Security+), students will be exposed to the course curricula from these four certification courses, in preparation forFR successfully passing the certification exams for the four related courses.
---